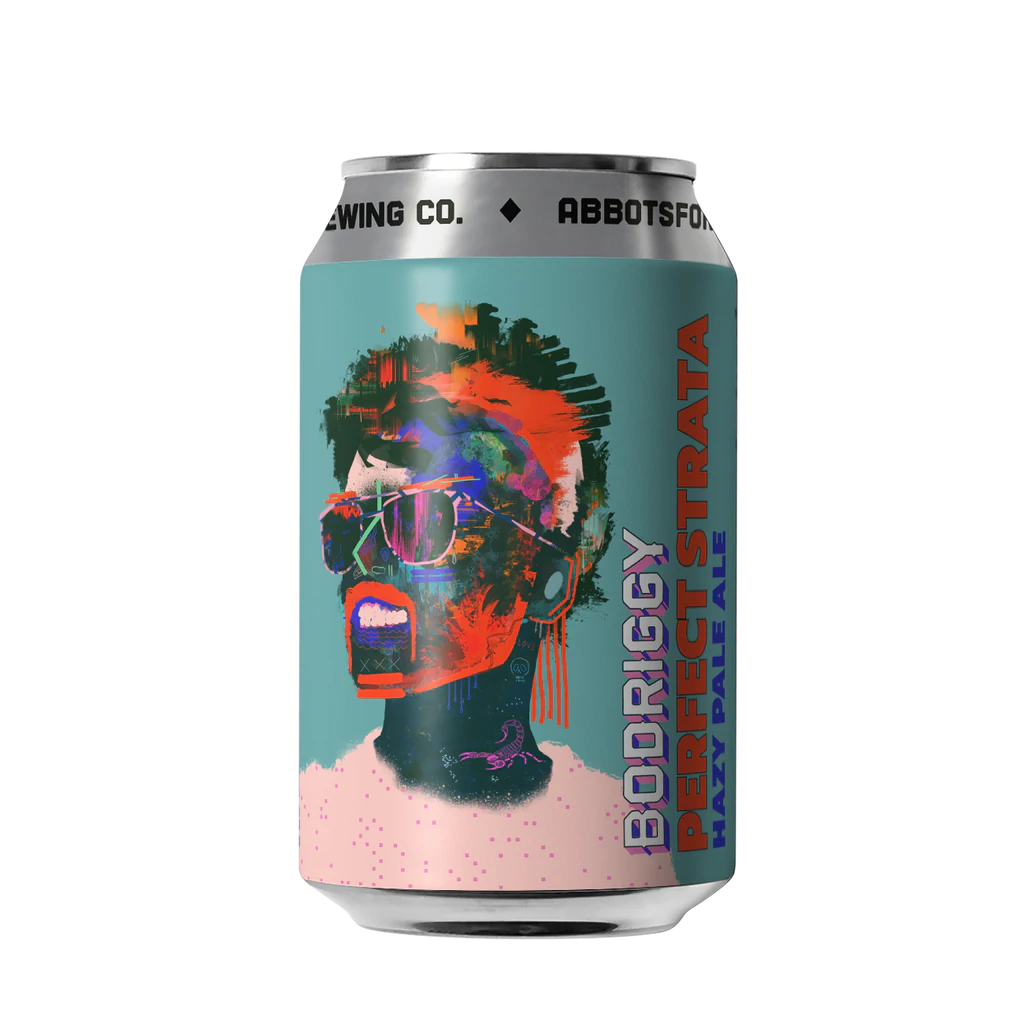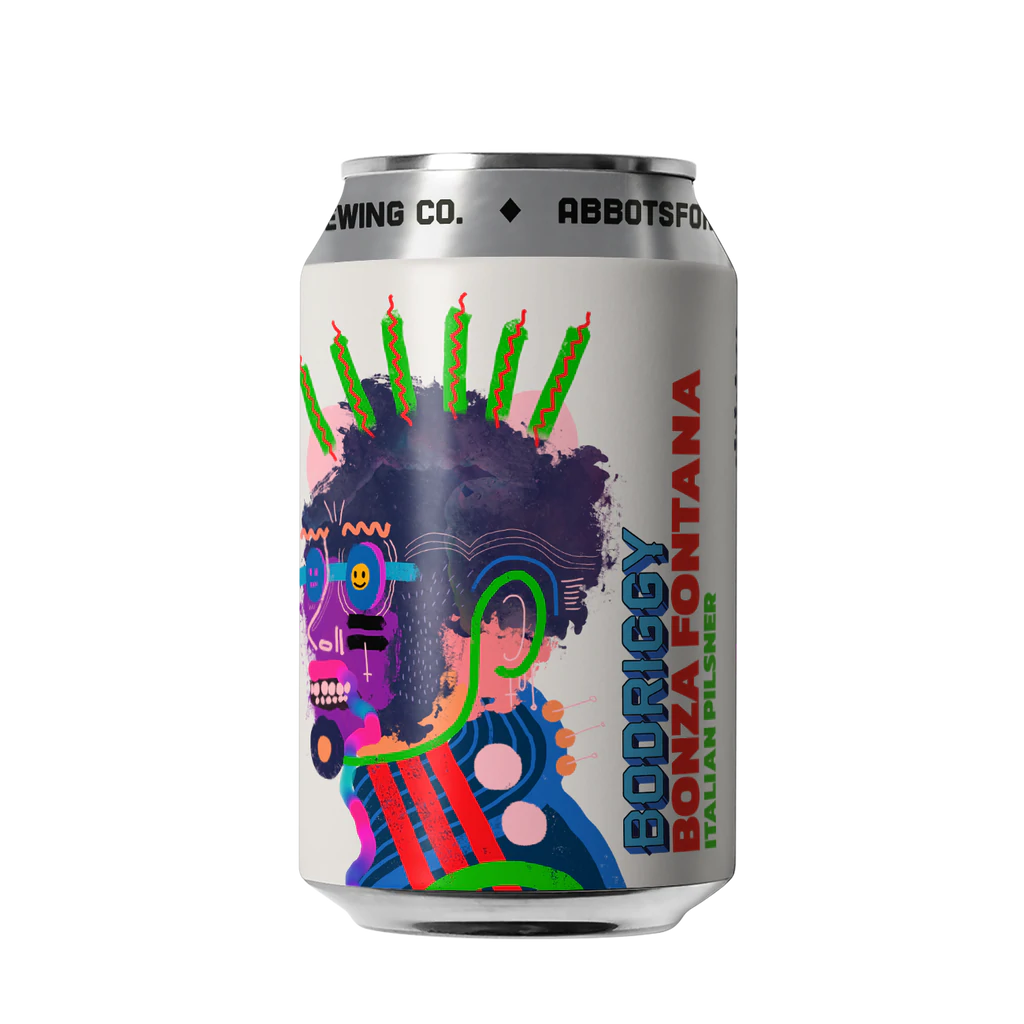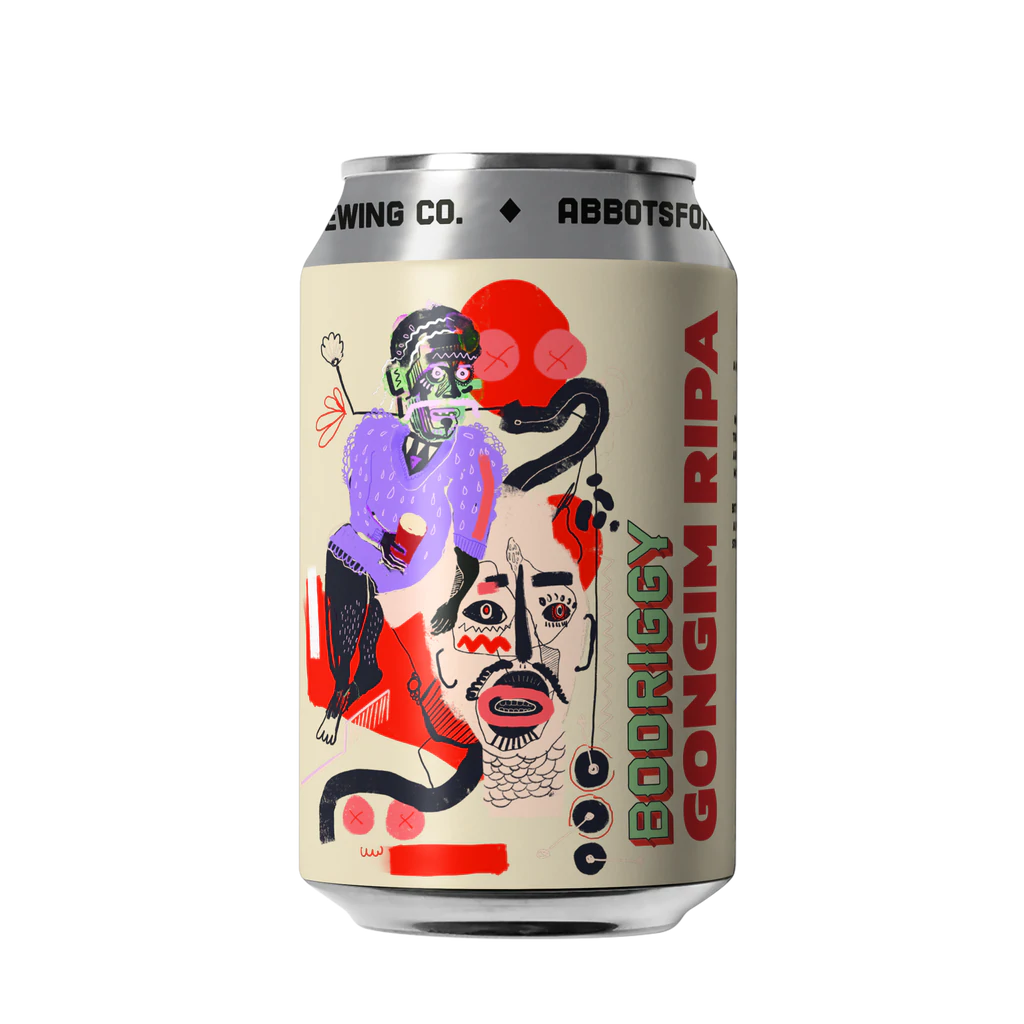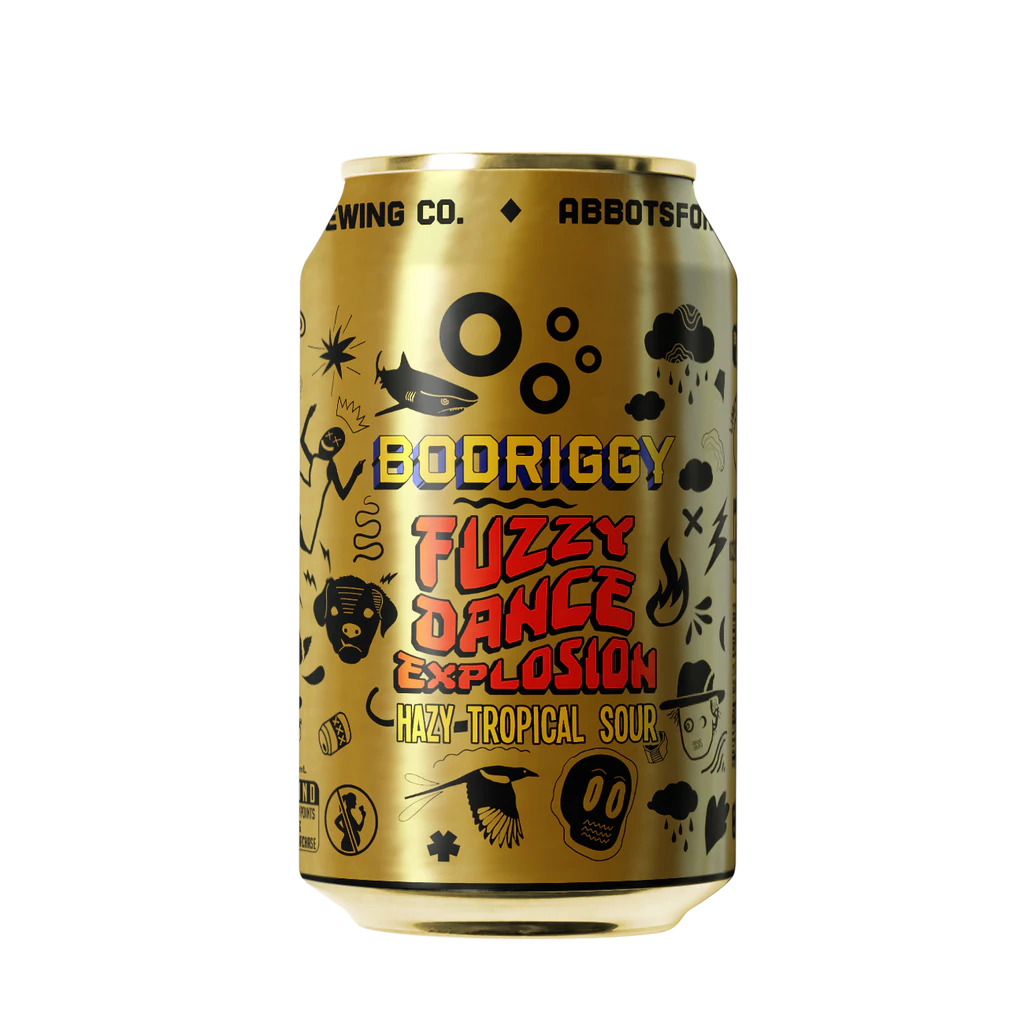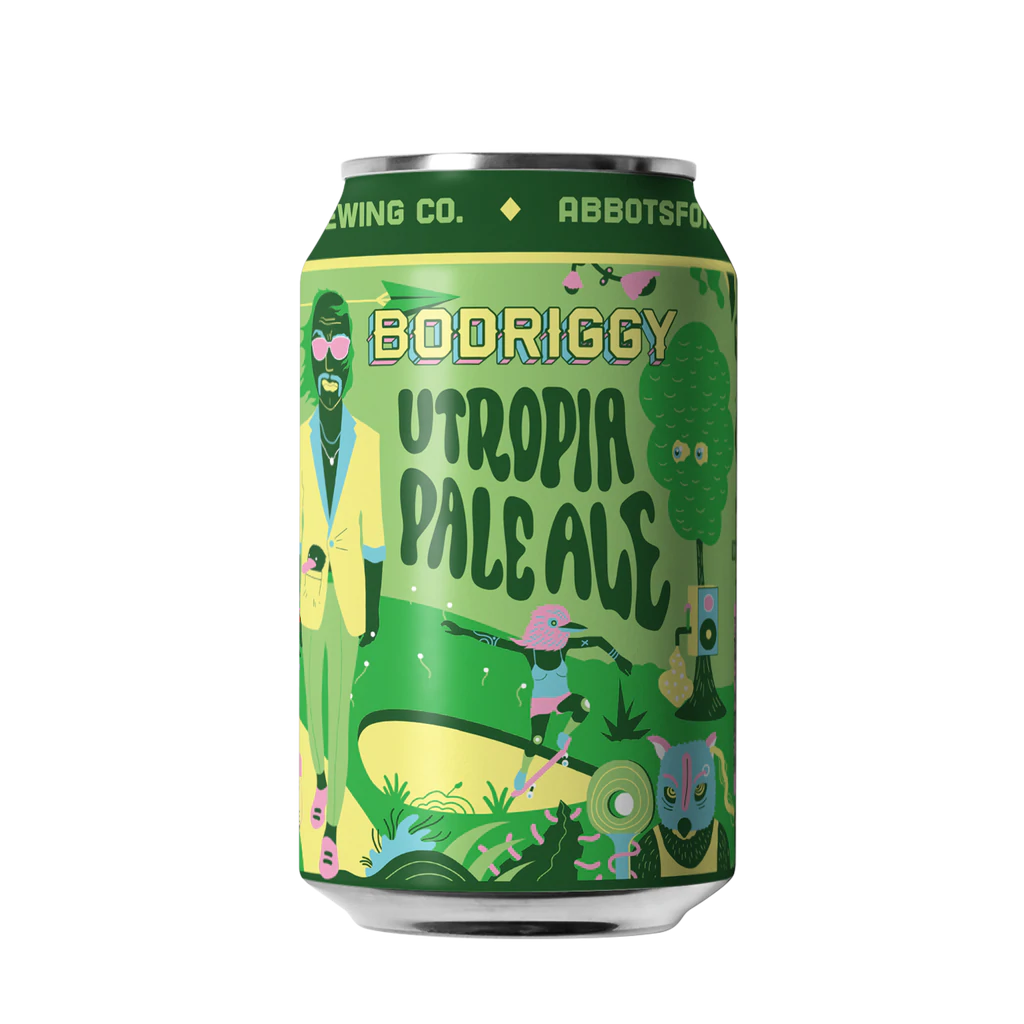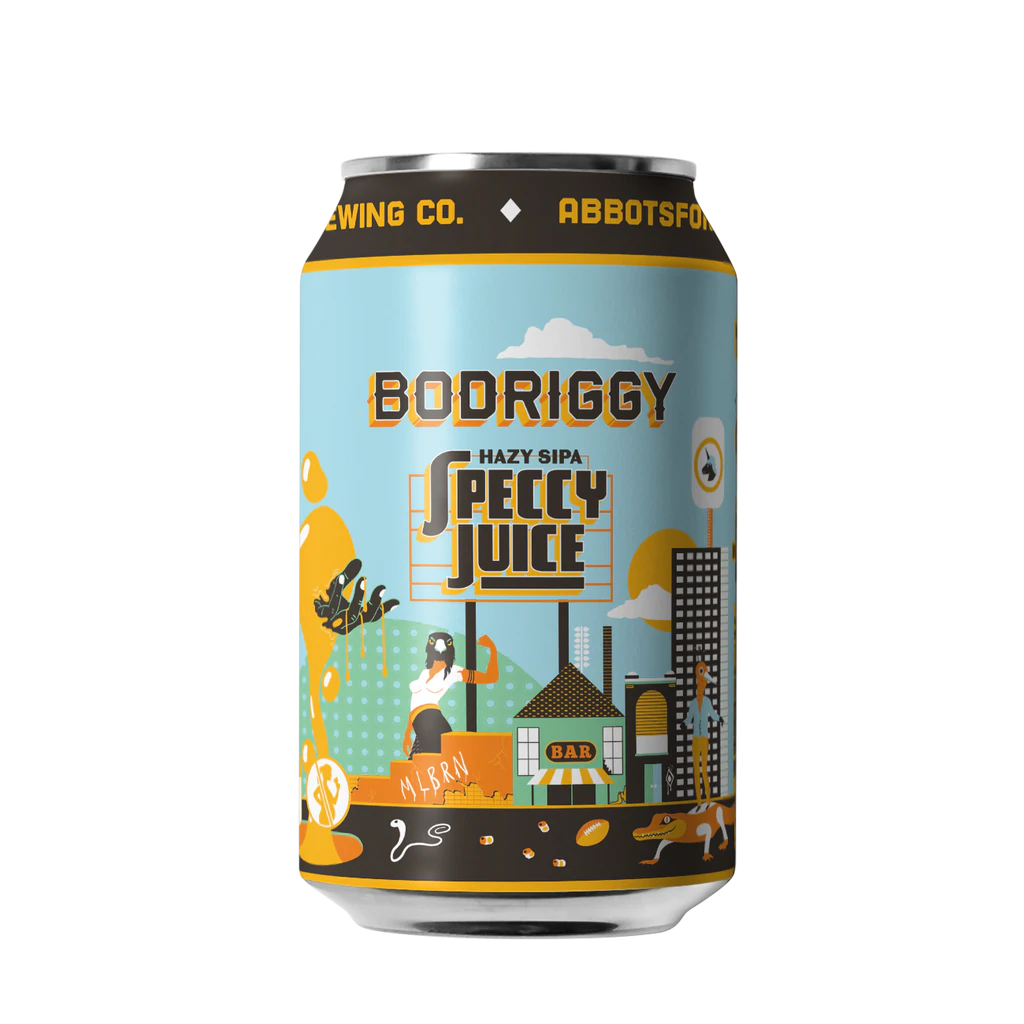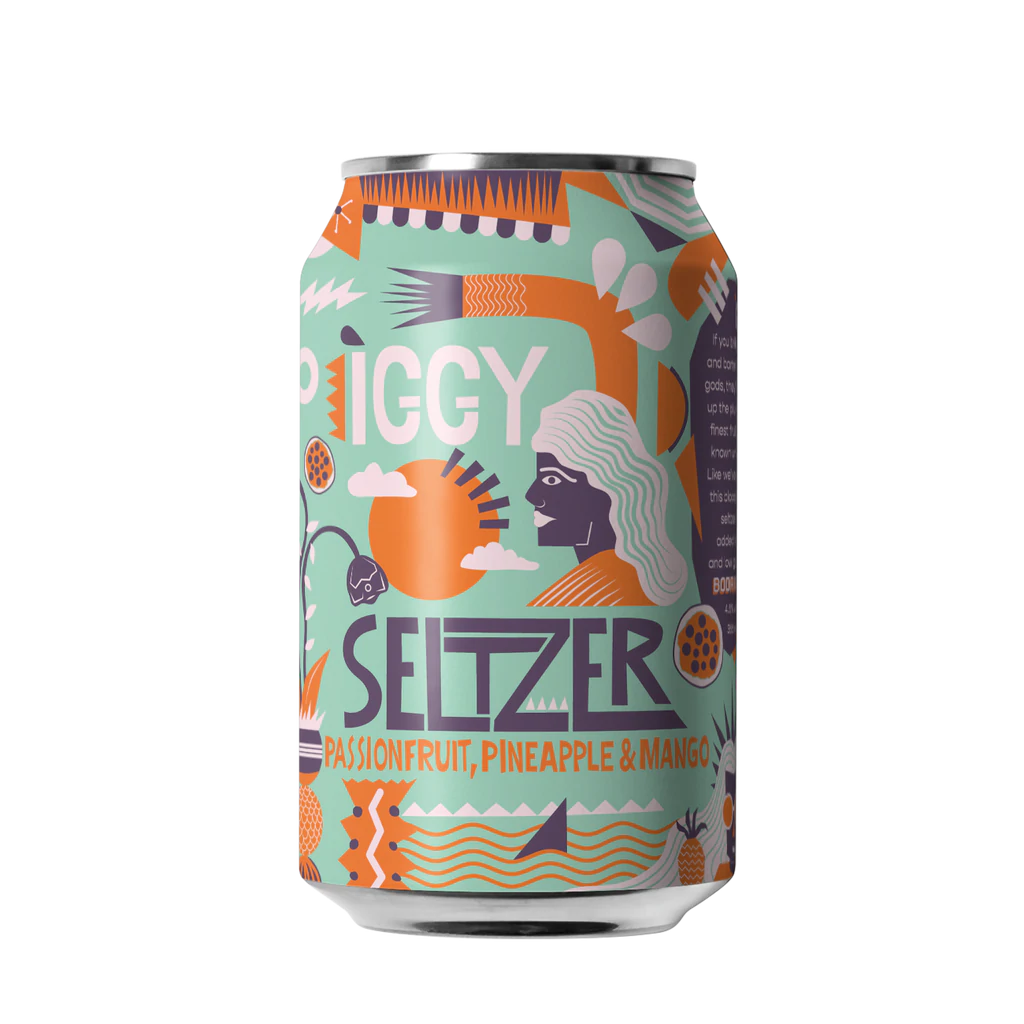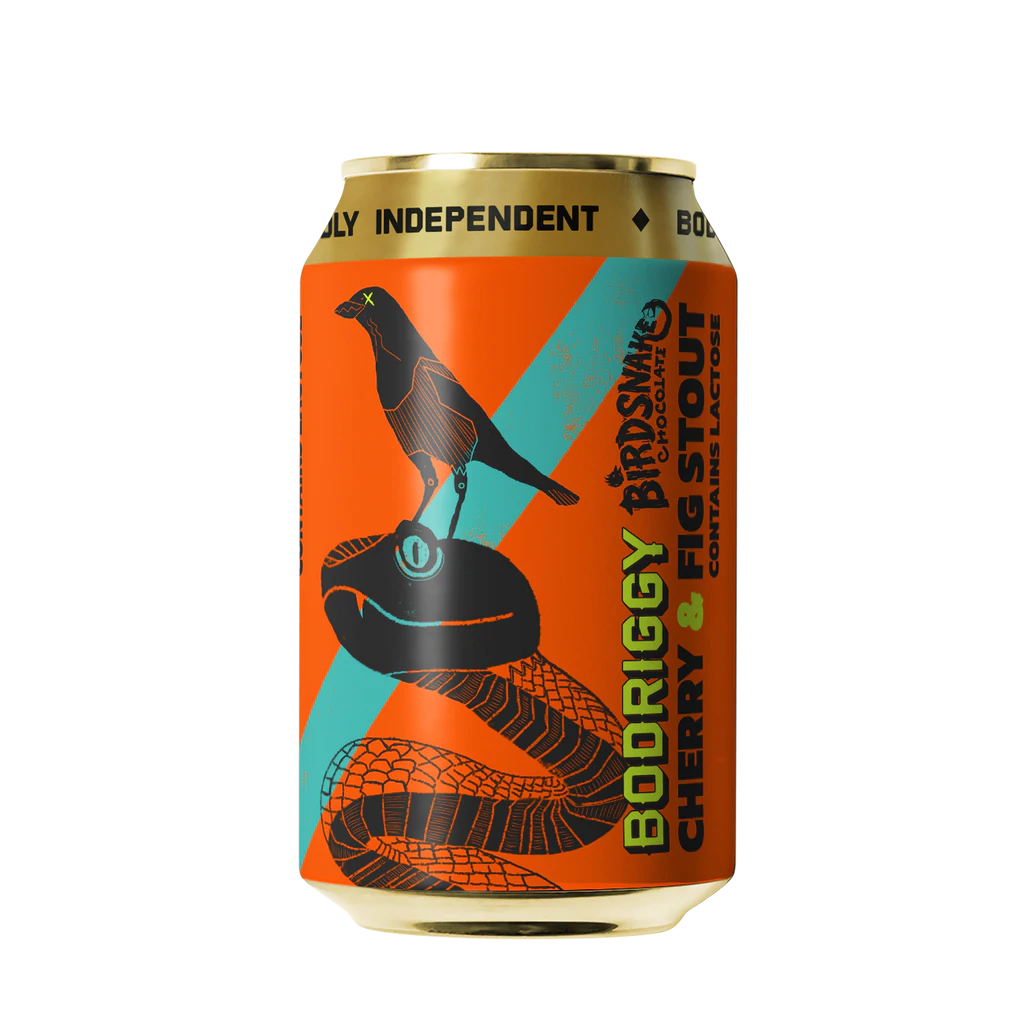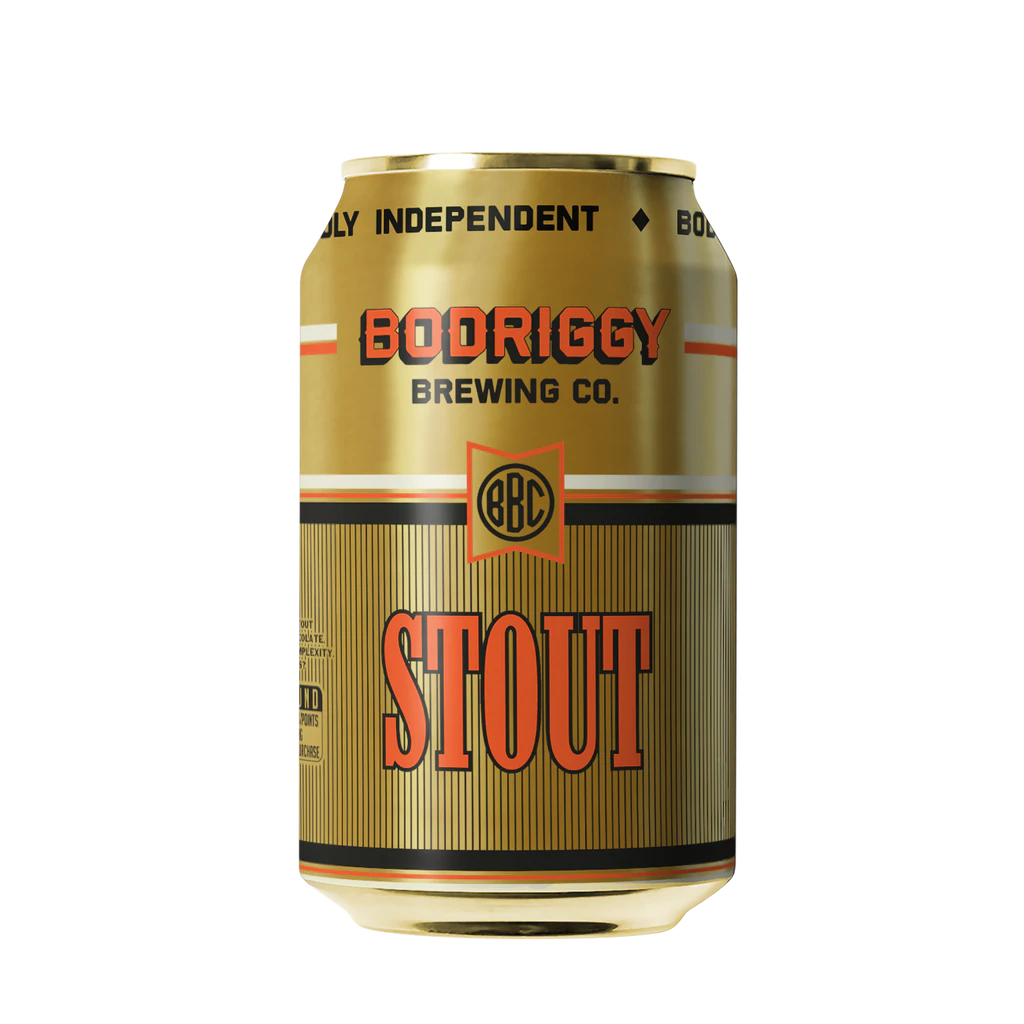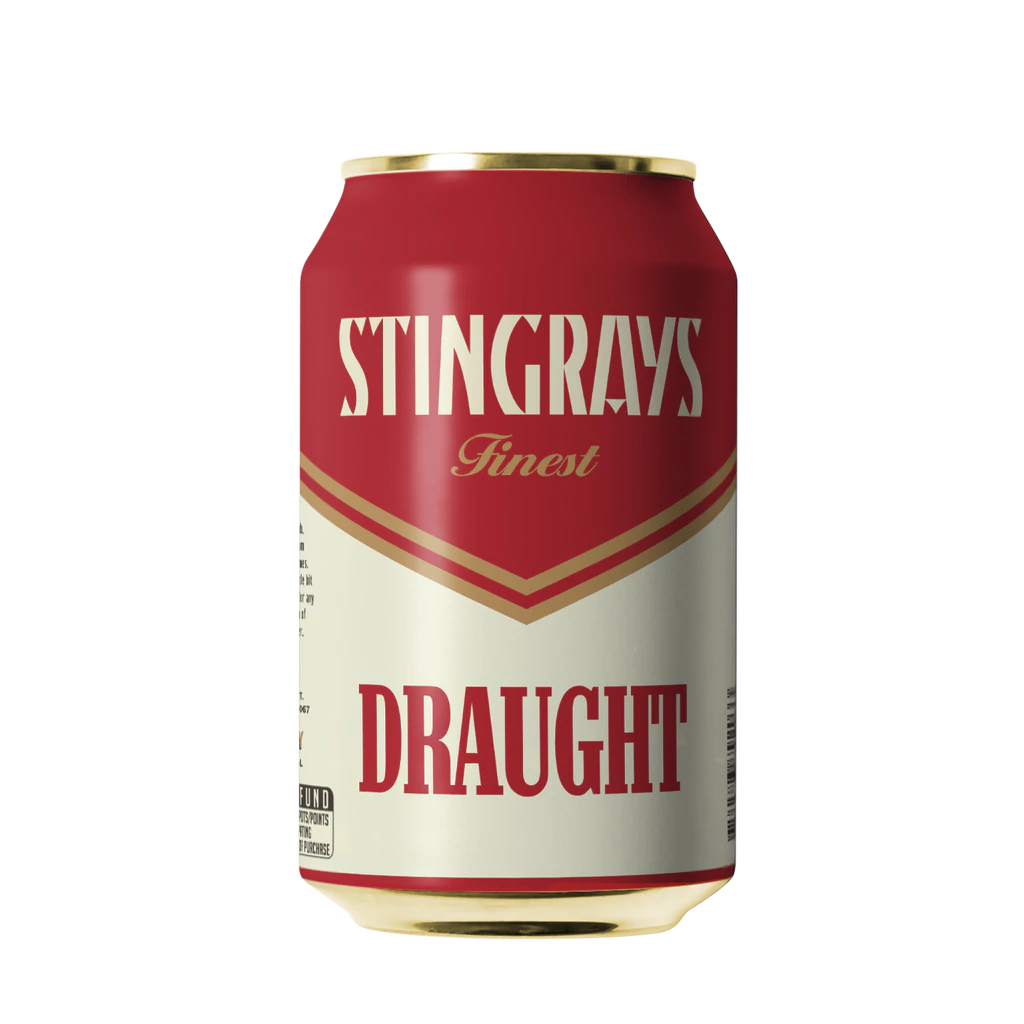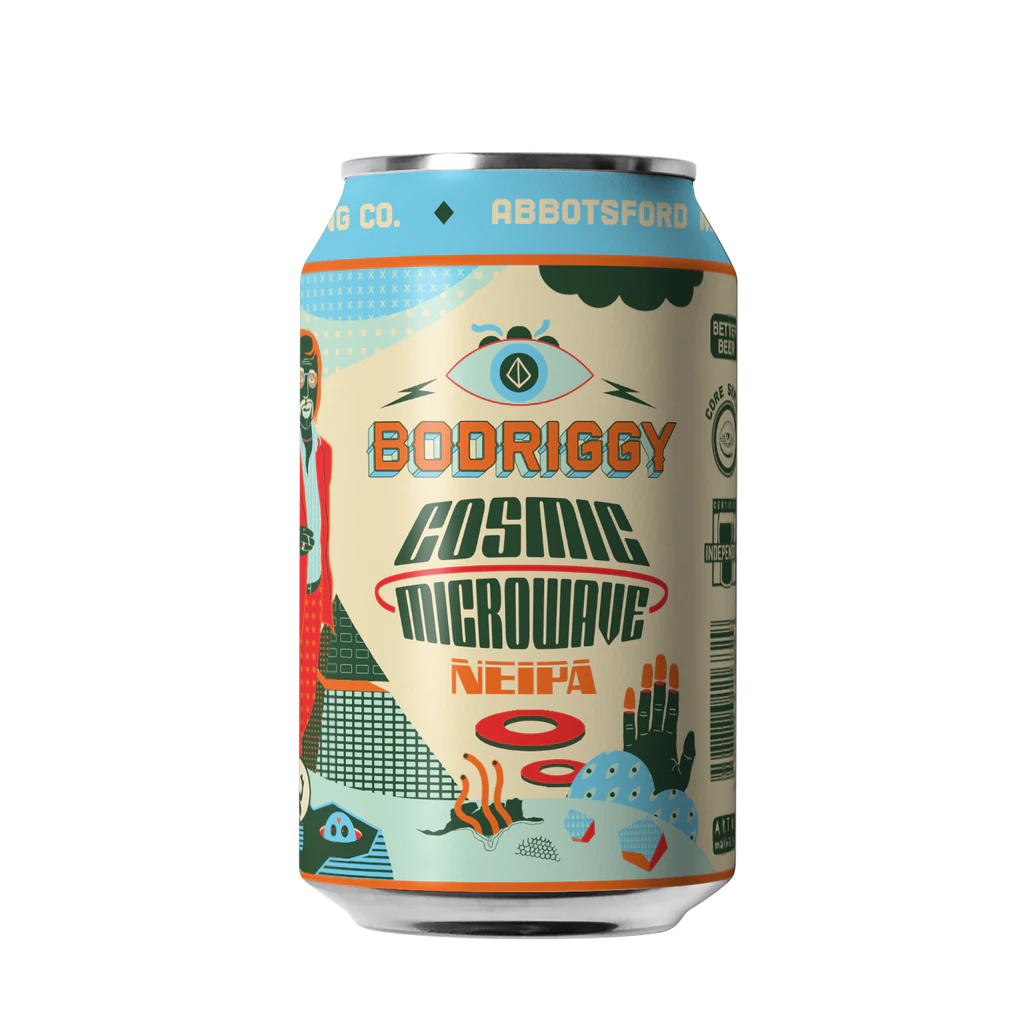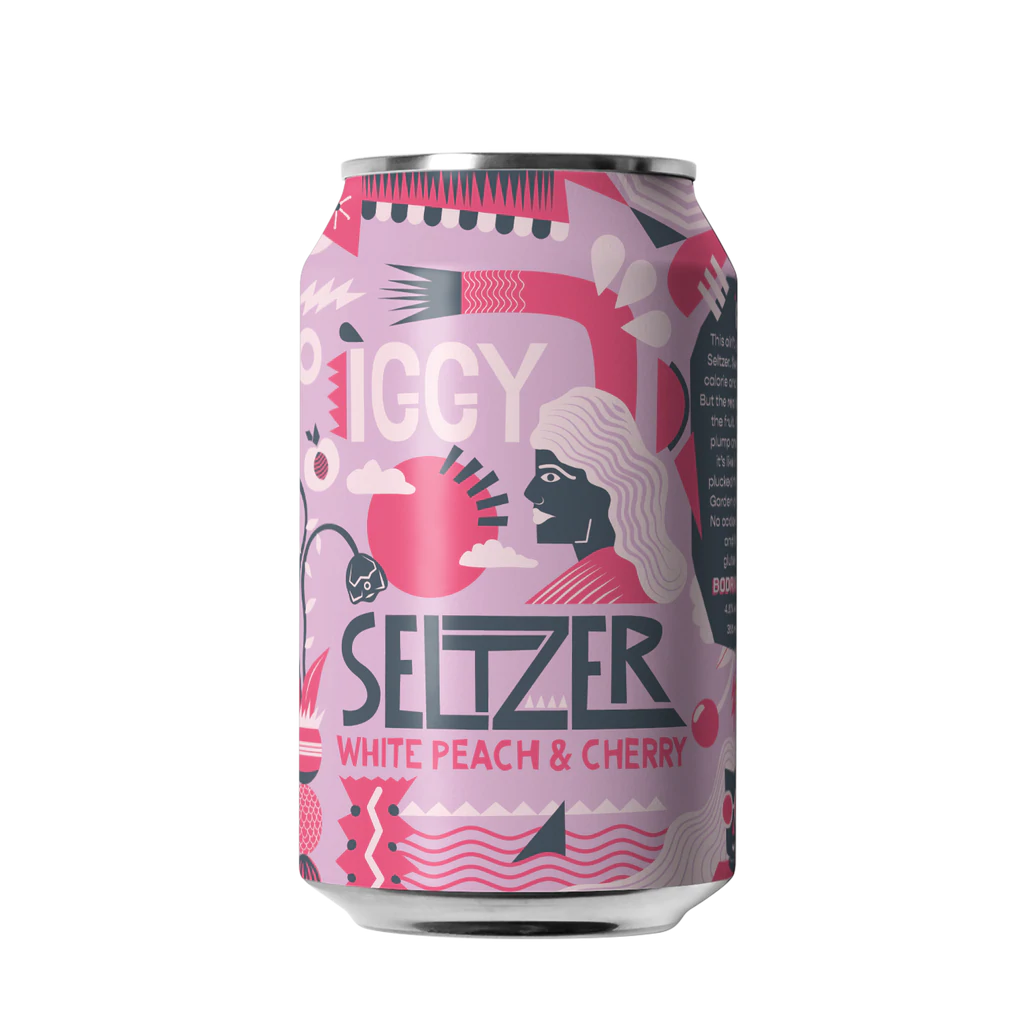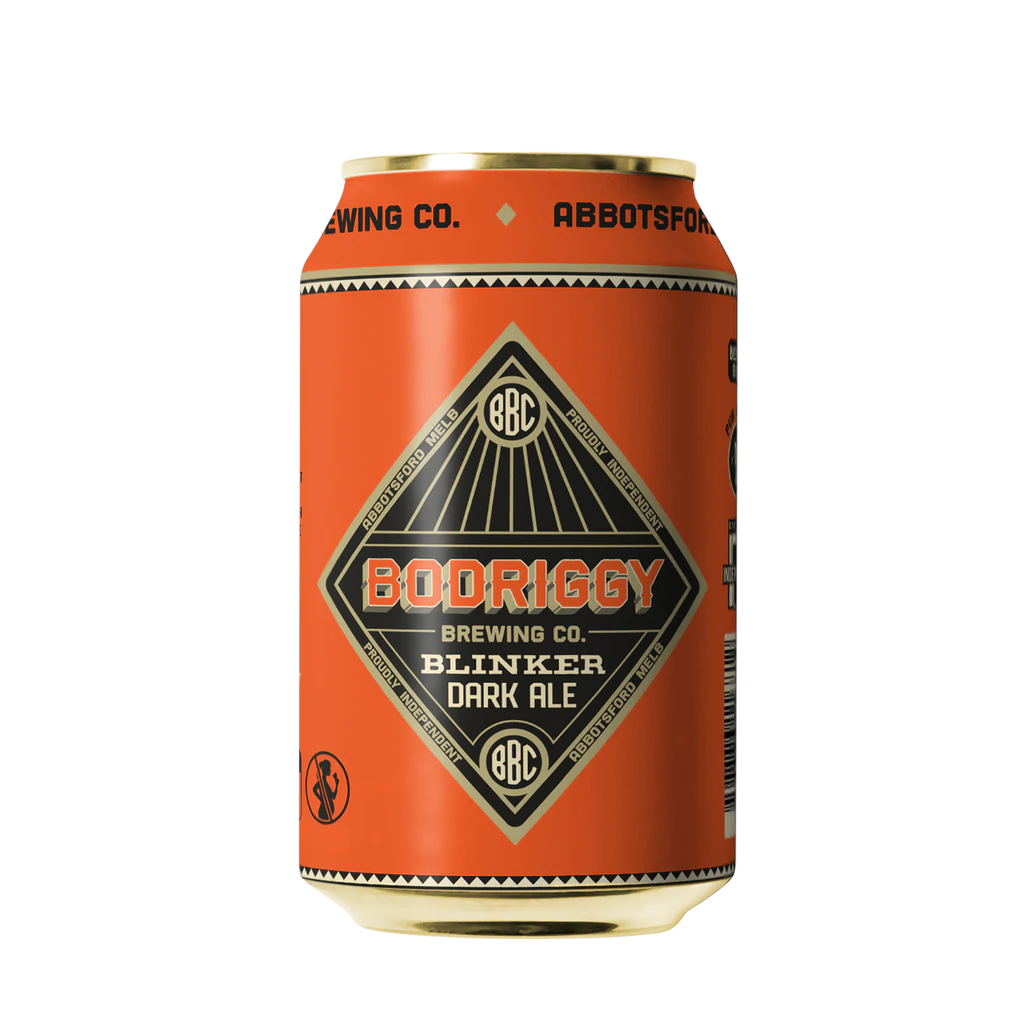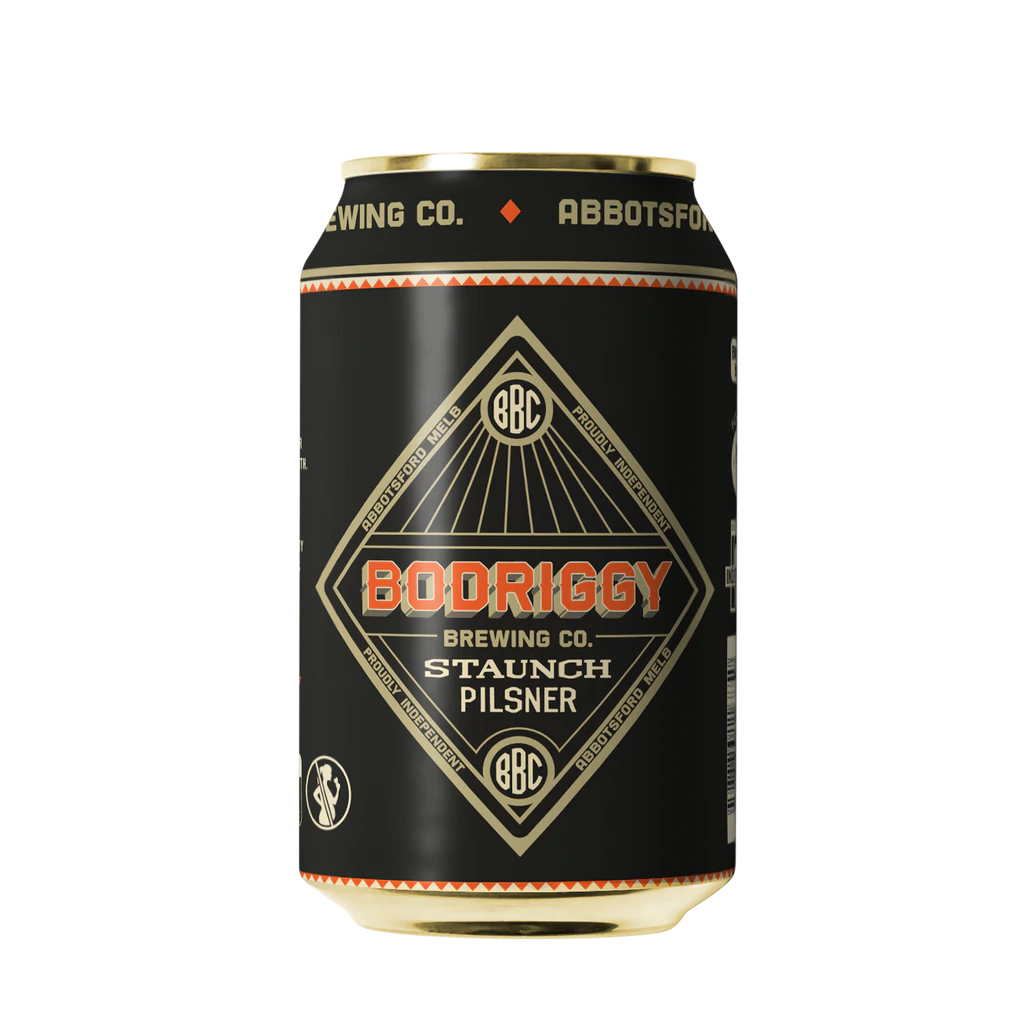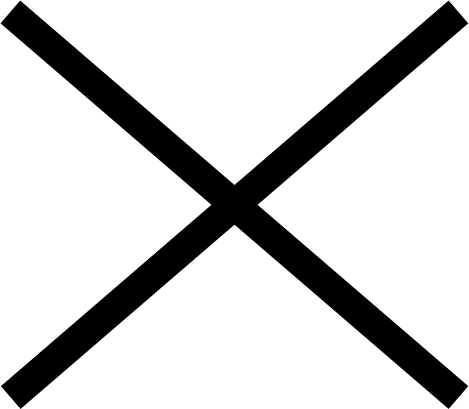 Black Jesus Experience playing Wednesdays in November
Black Jesus Experience playing Wednesdays in November
WELCOME TO BODRIGGY
SCROLL DOWN TO SEE WHAT'S ON AT OUR VENUES.
When:
Thursday 30th of November
National Northern Soul Weekender
An arvo to evening event at the Brewpub, celebrating the land of the living and the dearly departed via creative cultural synthesis and Mexican traditions.
~ La Tropa Playing Live (Columbia)
~ Stefania Serna Duet Live
~ Free Face Painting
~ Mexican Menu Specials
While El dia de los meurtos is traditionally honoured on November 2, we're celebrating on a day the community can attend freely together.
When:
Thursdays in November
Venue:
Bodriggy Brewing Co
November Wednesday Residency
When:
Every Wednesday in Nov
Australian Photography Awards
Venue:
Stingrays Upstairs
Father's Day Sunday Roast
August Residency - Nu Jazz
LEARN TO SCOOT ~ BOOT SCOOTING AT BODRIGGY
When:
Sunday 16 July from 1.30pm
FROFFPOT TRIVIA AT BODRIGGY
Beer questions. Life questions. Beating your friends with FAQs. These are some of our favourite things. And after the sell out night with @aimonclark (@iso.triv) the proof is in the pudding: let's nerd out every week together at the brewpub.
Kicking of Tuesday 4 July with our new host, Melbourne-based Theatre Maker Lia Stark, we are hosting the questions you know and love sourced from Aimon and his team, alongside a mix of Bodriggy nuances.
Win beer. Win friends with your show-off factual knowledge and drink $10 Speccy pints so you aren't hungover Wednesday.
Bookings are open for the edition, kicking off weekly next Tuesday 4 July starting 7pm. Book early and come for tea.

BLAK WOMEN IN MUSIC ~ NAIDOC WEEK
When:
Sunday 2 July, from 2pm
Tanya George: Album Listening Party
When:
Every Thursday in May
When:
TUESDAY-FRIDAY 12PM-4PM
To kick off Good Beer Week, we're celebrating with the longest kick ever and awarding beer prizes in the winning meterage. And best of all its supporting Scarf, an organisation transforming the lives of young people seeking protection, and those from refugee & migrant backgrounds, through hospitality training, mentoring & paid work experience.
WANNA WIN YOUR PUNT IN BODRIGGY FROFF?
Sign up in teams of two. Your team must be balanced–either by sex or experience kicking a torpedo (e.g veteran & rookie).
Click the link above by Wednesday 17 May to sign up. Team entries will be capped!
Each team will get six kicks (2 x each), with the longest from each tallied.
The winning team will win their torpedo punt in beer litres 🏆
Plus, we'll be hosting handball comps, giving away prizes, slinging froff and spinning tunes throughout the event. All $ on the day will donated to Scarf.
When:
Tuesday 25 April from midday
ON THE GAGS COMEDY EXTRAVAGANZA
When:
Sunday 9 April, 7pm
Venue:
Stingrays Upstairs
When:
Thursday 30 March, 6pm
BOOK IN ~ MFWF 'LOCAL YIELD': FERMENTATION, FLORA AND FIRE AT BODRIGGY
A graduate of some of Melbourne's most polished kitchens, (@john.dc) Johny Dominguez has been the head of our restaurant for 4 years now, shaking up the city's preconceptions about Latin American food.
This Melbourne Food and Wine Festival, join us straight from the farm to the Bodriggy Brewhouse, for a sustainably sourced feed and froth in Bodriggy's mechanic shop-turned-brewpub.
Using simple techniques to showcase local produce, head chef Johnny and his kitchen team will be celebrating some of our finest native ingredients in signature Latin American dishes.
The herbs and flora will be sourced from places and producers like Collingwood Children's Farm and Outback Chef Wild Food Farm, and, in some cases, self-foraged by the chefs, with the pork coming from from Ethical Swine Victoria. There'll also be an exclusive Bodriggy brew, infused with select local plants, brewed especially for the occasion.
Pick from three sitting times on March 30. Tickets are $91 per person and include a banquet menu and live music. Option to add on matched drinks is available or head to the bar on the night. Spots are limited. Head to the link above to book in.
When:
Sunday 26 March, 1pm
🌵DUST OFF YOUR BOOTS🌵 ~ LOJO FESTIVAL IS COMING TO BODRIGGY BREWPUB SUNDAY 26 MARCH, 12PM TIL LATE.

Alongside our neighbours on Johnston Street, we'll be taking Bootsootin' Line-dancing classes with true blue scootin' experts, drinking ice-cold froff and catching country music live all arvo.
🤠 Learn a line-dance or learn them all. There will be 3 x free sessions teaching a different scoot each session. Starting from:
1pm - 1:25pm
1:45pm - 2:10pm
2.30pm - 2:50pm
All ages are welcome and are free to join. Simply roll up 5-mins before and head to the stage to take part.
ON THE GAGS COMEDY EXTRAVAGANZA
When:
Sunday 26 March, 7pm
Venue:
Stingrays Upstairs
When:
Every Monday from midday
DEATH BY TACO DEALIOS ~ $5 taco menu, froff x taco combos and cocktails specials. Monday blues be-gone.
⁠
🤠$5 Taco menu (rotating fortnightly)⁠
🍹!New! Paloma, Michelada cocktails + slushie flavours⁠
🍻 Pint and taco combos ⁠
The Experience brings together future legendary musicians heading into the prime of their careers.

Inspired by his father's words to share culture as a way to bring encouragement following the challenges of 2020, ZII, who is also a talented rapper/poet and founder, set out to write music that would bring life to a world that journeyed through a global pandemic and a racial reckoning, to say the least. What followed was a series of instrumental songs as he could not find words to describe the world around him. Upon reflection he decided to form a band that would bring these instrumentals to life and carries out a message of hope through Spiritual and Afro-Jazz, thus giving birth to The Experience.
Wednesday March Residency
When:
Every Wednesday in March
Electric Kool Aid Festival
Venue:
Entire venue party
Venue:
Stingrays Upstairs
Venue:
Stingrays Upstairs
When:
Every Thursday in Feb.
When:
Every Wednesday in Feb.
EL CARNAVAL DE BLANCOS Y NEGROS
When:
Sunday 8 Jan from 2pm
Thursdays in December: Birdsnake Residency
When:
Every Sunday in December
Jake Amy presents Wednesdays in Decemeber
When:
Every Wednesday from 6pm.
NEW ✌🏼 WED RESIDENCY 🎸🥁🎹
@jakeamymusic presents a curated of their nearest and dearest for the whole of December.
A keys and synth extraordinaire, Jake performs as a session pianist, and works as producer, audio engineer and a social justice journalist.
You also may have seen @jakeamymusic perform with an array of Aussie and international artists. (Hit up their Insta profile to see the current lineup✨)
Catch Jake's weekly curation every Wed in the Brewpub this December. DJs on from 6pm. Free entry ✌🏼
SAMBA AFTER THE WORLD CUP
When:
Sunday 4 December from 2pm
Bathtub Music x Stingrays presents:
When:
Saturday 3 December
Venue:
Stingrays Upstairs
FNR is bringing Melbourne 7 piece Louis Valentine & the Golden Age into @bodriggybrewingco for a rowdy Sunday sesh Nov 27 ⚡️

Roll down for a double set of the dirtiest cowboy soul in town. FREE ENTRY (4-6pm).
FNR DJs (@danny_stone) spinning wax from 2pm.
APA 2022 | Awards Ceremony
When:
Awards Ceremony: November 19
Join us for the live winners announcement and main ceremony of the 2022 Australian Photography Awards.
This showcase of finalists from APA 2022 will culminate in the live announcements of the prize recipients from each of our seven major categories along with a series of dialogues between winners and committee members. The event will be a fantastic opportunity for our community to come together and celebrate Australian photography.
The photo exhibition will be open Friday - Sunday at Bodriggy with free entry. The awards ceremony is ticketed.
Fight Night Records present: Sugarfoot Ramblers Live
Fight Night Records is bringing Melbourne's dirtiest 6 piece Trad Jazz outfit 'Sugarfoot Ramblers' into Bodriggy this November.

With their take on the greatest old time jazz numbers from the repertoire, paired with Bodriggy's fine selection of froffs, we've got your Sunday arvo covered. Fight Night DJs spinning wax from 2pm
FREE ENTRY

An arvo to evening event at the Brewpub, celebrating the land of the living and the dearly departed via creative cultural synthesis and Mexican traditions.
~QUEEN OF HEARTS MARIACHI BAND + VIDEO PREMIERE
~DJS: RANDY CASTIALLA + OMS + PESCADISCO
~FREE FACE PAINTING
~MEXICAN MENU SPECIALS
Kicking off at 2pm. FREE ENTRY
When:
Sunday 6 November from 7pm
Venue:
Stingrays Upstairs
YOU BEWDY. FINAL GAGS FOR 2022.

Join us for the final comedy hurrah at Stingrays Upstairs, featuring some of our best comedians yet. Spots are limited. Book in below.
BARRY'S BAIT SHOP AT BODRIGGY
When:
Every Thursday in November
Standing Circle is a band directed by Larry Crestani, guitar & kraartar player for the band Black Jesus Experience .

With Sam Young on drums & percussion and Gareth Hill on upright bass the band plays all original compositions. The Circle organically blends traditional world music, funk and sounds from all surroundings with a jazz attitude. Get ready for the journey.
Barry's Bait Shop Presents: Hooks Lines & Sinkers (LIVE)

The official band of the Bait Shop is coming in hot to tighten up that Hooks sound before the usual 🔥 show on Saturday at Hopkins Creek
Spinning wheel?
Free entry, every Thursday for the month of November kicking off from 6pm.
When:
Sunday 7pm October 23
Venue:
Stingrays Upstairs
The big Sunday sesh is back baby with a huge comedy lineup of killers.
Featuring:
Ben Knight
John Cruikshank
Emma Holland
Frankie McNair
David Rose
Gavin Sempel
Alessio Carducci
Limited spots. Book in via the ticket link.
When:
Every Thursday in October
Uncomfortable Science - Wednesday Residency
When:
Every Wednesday in October, 7.30pm
Uncomfortable Science return to @bodriggybrewingco this October for a jam packed weekly residency every Wednesday. 👐
Each week will feature a new curation of artists and selectors in collaboration with our friends at Bodriggy.
2 sets each night, with Dj's keeping the party alive through out the evening.
Dates: Wednesday's in October
Free entry
Venue: @bodriggybrewingco
Time: 7.30 pm till late
ON THE GAGS OCTOBER EDITION
Venue:
STINGRAYS UPSTAIRS
UNTAMED PUNK X EVIE'S COLLAB
Join us on the 2nd of October at Evies Disco & Diner (@EviesFitzroy) to celebrate women & fems who stand up and speak out with no apologies or platitudes. This night also highlights the beer that Bodriggy (@BodriggyBrewingCo) X Pink Boots (PinkBootsAu) brewed which showcases the inclusivity of women in the brewing industry. There will be Drag Shows, a Raffle where proceeds go to WIRE and a tap-takeover from Bodriggy Brewing Co.
BOOK IN AT THE BREWPUB FOR THE GRAND FINAL
When:
Saturday 24 September from midday
Settle in at the Brewpub for the greatest day in the sporting year. There will be plenty of yelling, cheering and cold ones with friends and family in Bodriggy's coveted booth, benches and long tables. With 2 x big screens, small and big plates to share and both levels open for a hoon after, we recommend booking in before prelims.
-----
Featuring:
🍻Ice cold froffies ✔️
📺2 x big screens ✔️
🥰Plenty o space for all groups ✔️
🍗Epic Latin American plates ✔️
❣️Reservations for the whole game ✔️
🤠Party after the game ✔️
💅🏼Stingrays Upstairs open ✔️
When:
Every Wednesday in July
DARK AND DANK ~ AUGUST 5-7
Bodriggy Brewpub presents LUNAVERSE this August. An entire weekend dedicated to the dissolving the lines between sound, space, craft and taste.
The moon to summer's Electric KoolAid Festival , Lunaverse looks to illuminate dark corners and cast new shadows with exceptional creative talent in both music and brew.
Over three days, the Bodriggy Brewpub will swell with a three day music programme and exclusive tap list and menu. Try exceptional swill, vote for your favourite via our interactive live app, catch an interstellar lineup and be present in a curated moment in time and space.
LUNAVERSE LIFT OFF THIS WEEKEND
Venue:
Brewpub and Stingrays
Savour exceptional swill from over 10 breweries and share your preferences in the Lunaverse app among fellow Lunaverians. Immerse yourself in the reverie of 20+ live artist performances. Then re-emerge for a brief interlude or immediately into another aural sensation. Meet you for Totopos with guac. And another froff.
When:
Sunday 11 Sept, 7pm
Venue:
Stingrays Upstairs
NEW THURSDAYS IN SEPTEMBER
When:
Every Thursday evening
Gerg & Scex present: LIVE MUSIC BUT DIFFERENT EACH WEEK STYLISTICALLY (ALSO THE BAND IS DIFFERENT)
When:
Every Thursday in July
UNCOMFORTABLE SCIENCE RETURNS TO BODRIGGY
The concept is simple. Bandleader Lachlan Mitchell (Laneous, Vulture St Tape Gang, Harry James Angus, Jazz Party) directs an ever-changing line-up of musicians through an improvised jam with just a whiteboard and a pen, shifting and contorting the foundation of each song in real time with the unpredictable brilliance of a mad scientist.
Featuring a rotating cast of familiar names from stalwart projects such as Hiatus Kaiyote, Barney Mcall and Sex On Toast, Uncomfortable Science have developed a cult status in the Melbourne music scene, easily understood through witnessing the band in full flight.
When:
All day, every Monday.
DEATH BY TACO. EVERY MONDAY (EXCEPT PUBLIC HOLIDAYS).

Back from the dead. DEATH BY TACO at Bodriggy.
$15 Taco and Froff combo deals,
$5 Tacos
$10 Margis.
What could go wrong?
Upstairs to Cordillera ~ A Taste of Peru
Venue:
Stingrays Upstairs
STINGRAYS PRESENTS: UPSTAIRS TO CORDILLA, A TASTE OF PERU

Stingrays Upstairs once again is being transformed into a saloon-turn-Pervuian-restaurant for a night to enjoy a specially crafted 4 course banquet led by our talented team of chefs.
Join us for an evening traversing the mountainous traditions and Afro-Peruvian street-food elements of Cordillera, Peru.
Share kingfish ceviche, Anticucho de Pulpo and Native soufflèed potatoes before diving into larger plates of Alpaca Loin, Taca Taca de Arroz Verde (rice baked with vegetables) and more. Tickets include a drink on arrival with the option to match Pisco and cocktails to each course on the night.
Tickets are $98+bf include 4 x shared courses and drink on arrival. Only 40 spots available and 50% have been sold. Follow the link in the bio to book and more info.
When:
Thursday evenings in June
SHOW US YOUR BEST SPECCY AND WIN 10 CASES OF SPECCY JUICE
When:
WINNERS ANNOUNCED JUNE 10 ~ 4PM
Venue:
Open to everyone 18+.
WIN TEN CASES OF SPECCY JUICE SIPA ~ SHARE YOUR BEST SPECCY VID AND TAG @BODRIGGYBREWINGCO

Speccy. Catch. Screamer. Hanger. Show us what you got and tag us online for your chance to win 10 cases of Speccy. There's two prizes to be won.
Not athletic? Get creative. Can grab a hanger? Show us. We're open to all clever and impressive stunts. We're partial to vids taken in real-time over your high-school pics.
We'll be picking top entries each week and announcing the two winners Friday 10 June at 4pm.
The details:
~ Enter in groups, teams or as a keen individuals. Venues and wholesalers are welcome too.
~ Share your video on socials and tag or DM @bodriggybrewingco
~ Extra points for realtime/current vids and creativity
~ Extra points for epic hangers
~ One entry per person or team
~ Entrants must be 18+
~ Entries close Friday 10 June, midday
~ Winners announced/tagged online Friday 10 June ~ 4pm
Live music at the Brewpub this is long weekend.
The Bodriggy House Jam Band
When:
Every Wednesday in June
EVERYONE WANTS THERE OWN HOUSE BAND
And now Bodriggy has an all-star cast playing live every Wednesday. Playing a mixture of funk, soul, hip hop and whatever else they feel like jamming–you can guarantee no performance will be the same. Catch a rotating list of musicians, vocalists, DJs and performers hitting the stage each week while you sit back, sip beer and smash tacos.
ON THE GAGS WITH NICK KAPPER
When:
Sunday 5 June, from 7pm
Venue:
Stingrays Upstairs
After an absolute belter of a Comedy Fest run, Melbourne's most hilarious Sunday sesh is coming in hot. This week we have a huge headline act with the much anticipated return of the Great Man, Nick Capper!
Venue:
Bodriggy, your fave venues and local retailers
SIP ON A SPECCY

We're celebrating our cult favourite Session Hazy IPA til September with giveaways, venue deals, free froff handouts and a huge competition. Stay tuned for details here or via @bodriggybrewingco on socials.
BE CROWNED 2022 VENUE SPECCY JUICE CHAMPION
When:
May 16 - end of AFL season
Wanna win a staff party at Bodriggy? Sell the most kegs this AFL season to be crowned Speccy Champion of 2022.

We will provide the keg deal, promo assets for your venue and more. For more details, reach out to:
~ Nick@bodriggy.beer
~ James@bodriggy.beer
~Sophie@bodriggy.beer
TAMEPUNK WCIPA LAUNCH AT THE FROFF SHOP
PINK BOOTS X BODRIGGY PRESENT TAMEPUNK WCIPA

Bodriggy Brewing is releasing a new beer, Friday, May 13 in collaboration with Pink Boots Society Australia—a non-profit organisation supporting women in brewing.
The big bold IPA, dubbed TamePunk honours the mighty women standing up, speaking out and starting courageous conversations. TamePunk is also being released in celebration of Pink Boots Society Australia's 10th anniversary.
Join us at the Bodriggy front bar from 5-7 pm on Friday, May 13. Pink Boots members will be there along with the brewers, and the Bodriggy team who will walk visitors through the process and answer any questions about the limited beer.
When:
Every Thursday from 5pm
OPA BATO RETURN TO BODRIGGY
° Australia's own & only Trubači Orkestar!
May residency with Callum Wylie and friends
When:
Every Wednesday from 5pm
When:
Every Thursday, in April.
WEDNESDAY LIVE MUSIC RESIDENCY
When:
Every Wednesday in April
On the Gags ~ Melb Comedy Fest
Venue:
Stingrays Upstairs
🎭 THREE MASSIVE SHOWS ~ BIG NAMES ~ MELB COMEDY FEST 🎭
Your favourite blue-light comedy disco @onthegags has entered the big leagues as part of @melbcomedyfestival. Three massive Sunday sessions - back to back in April – you won't need to sift through the guide. We've done the work for you. Catch up-and-comers, tomorrow's stars and HUGE drop-in guest acts… it's guaranteed to get wild. Exclusively @stingrays_upstairs. Follow the link to book. Tickets are limited.
Melbourne's one and only comedy-blue-light-disco is back at Stingrays March 20. Featuring some of the best comedians from Melbourne and beyond, On The Gags is that cheeky Sunday Sesh with your mates to end your week on a giggly high! Exclusively at Stingrays Upstairs at Bodriggy Brewing Co. Grab your early bird tix here.
SKYLAB PRESENTS: PRIVATE PRESS W/ TEETHER & KUYA NEIL, NUESTRO PLANETA, WOODY (THE CAVE, RRR)
Venue:
Stingrays Upstairs
ONE OF MANY. SKYLAB RADIO X BODRIGGY PARTNERSHIP. MORE ON THAT SOON. FIRST EVENT INCOMING

We're beyond stoked to be announcing our first (and most exciting) alignments with one of Melbourne's seminal community radio stations and music archives ~ SKYLAB RADIO .
Before we get into it, we're getting into it with a ticketed Skylab Radio event at Stingrays Upstairs. More below.
FIRST UP: SLR Private Press.

Gigs are back and so is SLR Private Press! It is our pleasure to release this resounding return for our series of intimate Live shows with the hottest Hip Hop duo in Melbourne; Teether & Kuya Neil.
Releasing their latest Mixtape 'GLYPH' on Chapter late last year to massive acclaim, T&KN's sound oozes tight flow and top shelf production. With support from Nuestro Planeta and RRR royalty Woody.
Venue:
Stingrays Upstairs
Stingrays Upstairs is being transformed into a saloon-turn-Latin-restaurant for a night to enjoy a specially crafted 4 course banquet led by our talented team of chefs.
On the Gags Returns for 2022
Venue:
Stingrays Upstairs
Bodriggy Sunday Record Fair
Jake Amy presents Thursdays at Bodo
When:
Every Thursday in Dec.
Uncomfortable Science return to Bod.
Balkon Brass Band Playing Live
Papa Retro After Party Fiesta this Sunday <3 Free Entry
WEDNESDAY'S WITH NIKODIMOS & THE FREE SPEAKERS Live music residency at the Brewpub. FREE ENTRY
Venue:
Stingrays Upstairs
That's right baby! Lockdown is over, we bloody did it, we saved Gran, and now it's time for a big Ol Sunday night on The Gags. Featuring a line up of absolute microphone murderers, this one guarantees to have ya spreading some serious droplets from all the Ha Ha's and Knee Slappers.
Venue:
Bodo Brewpub + online
We're slinging brand new limited releases and your favourite core range in person and online.
The Bodo Froff Shop is open Wed–Sun midday to 6pm OR you can order online here.
GBW: NORTH VS WEST FIGHT CLUB
When:
Sunday 16 May, 1.30pm
FROFF FIGHT
No room for doubt. Sunday 16 May, Heavyweight Hop Nation takes on Newcomer Bodriggy live from Abbotsford Grand Arena (Bodriggy Brewing Co).
After weeks of stress and speculation, the highly anticipated North vs West throat punch takes place on Sunday 16 May.
Watch the breweries face off pot-for-pot, all on tap, all raring to go. Vote live for your preferred froffs. Let the winner take all the glory. Loser goes in the Dunk Tank.
Live music in May - Thursday
When:
Every Thursday in May
Dinner and a show at the brewpub.
Live music in May - Sunday
When:
Every Sunday in May
Dinner and show at the Brewpub.
When:
First Friday of the month
BRING YOUR SPACE HELMET.
We're going lunar every month with Michael Goodfellow and friends at Stingrays Upstairs.
Uncomfortable Science April Residency
When:
Every Wednesday in April
The whiteboard is back. Lachlan Mitchell armed with a whiteboard and a pen, directs an improvised jam one chord away from ambiguity with a ever changing stellar cast of local hero's who play 2 x sets every Wednesday at Bodo in April.
SUNDAY SPICE WITH GOLDEN HOUR ALL ARVO.
Bandido's, martini's, espionage & the Wild West. Experience an afternoon of gunslingin' music & cinema with the most dangerous band in town.
Bodriggy and Stingrays upstairs is proud to present some of the countries best comedians!
That's right, this time we've even snuck in a couple of the best cheeky joke slingers from interstate as we run our own little bootleg side piece to the MICF.
Get in fast on this one folks. The talent is huge, the laughs will be even bigger!
Limited seats available so get your tickets quick!
Thursday's in March with OJ KUSH
When:
Every Thursday in March
NEW THURS RESIDENCY W/ #OJKUSH
An exchanging of musical expression, OJ KUSH is a formation of multiple musicians, combining organic sounds with modern twists for one-off performances.
Expect Jazz, funk, hiphop, boogie & house when in the presence of OJ KUSH.
Heartworn Highways presents: The Tarantinos
BLACKY SKINNY TIES & HEARBREAK
Heartworn Highways presents: The Tarantinos
An arvo of infamous soundtracks & blues performed live. DJs from 2pm.
When:
Sunday 7 March, 7.30pm
How good is a Sunday night for chats and a giggle?! We've put together some of our favourite Stand Up LOL peddler's for the first of many a Sunday Session On The Gags.
Thursdays in Feb with Emma Volard
When:
Thursdays in February.
Emma Volard is a future soul outfit who fuse elements of jazz harmony, broken beat and gut-wrenching lyricism to create a cosmic ether of spiritual dance music.
The chaotic and spontaneous interplay within their live show captures a raw and organic energy effervescent of the underground soul scene in the UK. Come get jiggy with the crew for 2 sets of wild music every Thursday in February 2021 at Bodriggy Brewery for an all female line-up on the weekly.
Heartworn Highways W/ Foggy Notion & The Stained Daisies
When:
Sunday 7 February, 2pm
Heartworn Highways presents two barnstorming bands playing their own blend of country>garage and rock and roll.
Presenting Foggy Notion and The Stained Daisies on a Sundey arvo at the brewpub.
Following a huge day of footy, meat-tray giveaways and froff at the Brewpub this ANZAC DAY–add a sweet finisher with Melbourne's newest comedy club/blue light disco jokefest. Bookings a must.
FOOTY, FOOD AND COMEDY IN NO PARTICULAR ORDER.
Warm the cockles with the things worth fighting for on ANZAC DAY.
🏉 Big screen covering the Collingwood vs Essendon smasher
🎤 Comedian (and beer-bully) @capperflapper hosting and heckling
🍖🎣🥕Meat, seafood and veggie trays to be won, courtesy of @thomasfoodsau & @redcoralseafood
🎟 Raffle comp
🎶 Post Percy and Billie Jean on the DJ decks
And last but not least @onthegags comedy night at @stingrays_upstairs from 7pm
🙃😆🤩
It's a big one. Sunday 25 April from 1pm. Book in via the button above.✌🏼
It's that time of year again– where we combine forces with Birdsnake Chocolate for another iteration of a Stout middy.
!NEW DATES!
Frens and fam, we are thrilled to be curating our second Electric Kool Aid foray—three nights and two days of uninhibited joy exploring the sound, space and face-melting electric currents of sour craft beer.
Bodriggy Brewpub will play host to ten of the best breweries and a full program of colour surfing performers including, dance, live music and more.